Our Mission
We are Impideo and we provide charities with innovative, technology driven solutions that help their donors experience and connect with their cause on a deeper level.
Vision & Values
Our team is driven to provide every charitable cause with a comprehensive suite of innovative resources that will aid in spreading their cause and impacting as many lives as possible.
Innovation
We created a technology platform that gives organizations the power to engage their supporters.
Connection
Impideo intends to help create a strong base of individual supporters through top-notch relationship building.
Experience
They say people don't remember what you did, they remember how you made them feel. This is also true for the donor and their experience with a charity.
Genesis
October 2015
Fleece & Thank You, a 501(c)3 charity, launches with the mission to provide every child in the hospital with a fleece blanket and the idea to connect each blanket maker to the blanket recipient with a video message.
Problem Identified
December 2015
Fleece & Thank You started helping other charities with video connection. This grew exponentially tedious as more videos started to accumulate.
Temporary Solution Created, Inspiration Hits
January 2016
A simple wordpress plugin is created to solve the problem and allow donors to upload a video to connect with their impact. This inspires the idea this could be a tool other charities benefit from.
Feasibility
February/March 2016
The Fleece & Thank You Executive Director is introduced to a development firm to discuss making this plugin an actual program that other organizations can benefit from.
The Early Team & Season of Initial Investors
Spring/Summer 2016
A startup team of three people is made and a business called Empathy 313 LLC is born. Through intense networking, the group manages to gather several investors to fund the initial project.
"Mahalo" is Built
Summer/Fall 2016
The initial MVP is built using a development firm. The team names it "Mahalo", a Hawaiian word for thank-you.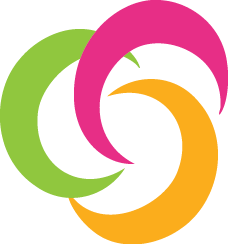 Tool is Put Into User's Hands for Testing & Data Acquisition
November 2016
Fleece & Thank You, along with several other pilot clients, adopt the Mahalo tool and provide feedback while using the platform.
February 2017
Superfly Kids & Chemocare adopt the Mahalo tool.
Seed Funding
August 2017
Empathy 313 LLC receives initial seed funding needed to build an improved platform based on pilot clients' feedback.
Analyze Initial Users & Improve
September 2017
Mahalo partners with Hunch Free as a Marketing Agency and Tech Partner who helps modify the tool to help fix broken items and increase capacity.
Additional Users for Data
September 2017
Mahalo signs on more charities to continue to gain valuable feedback on the platform.
October 2017
Mahalo Signs on MEMSPA.
Rebranding
March 2018
What was once "Mahalo" is rebranded to its current name, Impideo, to better explain the back and forth nature of the platform's communication functionality.
Experience Impideo
We care about charities and seeing them grow. We know this is a platform that will help you retain your donors and be able to spend more resources on your mission. More donors giving again means more impact happening, and that is a win for everyone.
Show Me a Demo